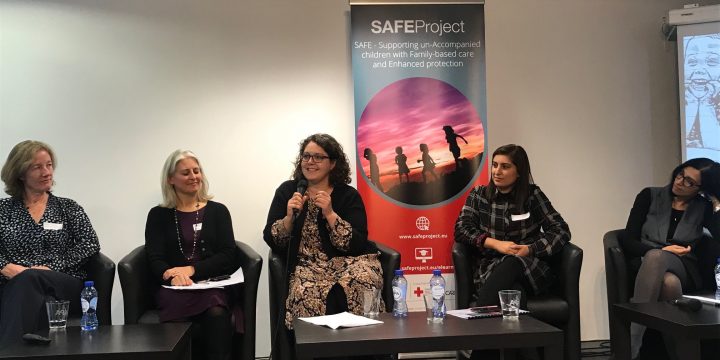 The SAFE project held their closing conference in Brussels, Belgium on 29 October 2019. At the conference, SAFE partners presented country specific key deliverables, as well as disseminated the project's policy recommendation paper titled "Ensuring the best interest of the child and family unity in the Dublin process".
At the conference, international experts speakers from all four partner countries (UK, Denmark, Greece and Cyprus) presented topics regarding unaccompanied and separated children, such as age assessment, family reunification, the psychological impact of the asylum process on the child and integration and rehabilitation challenges.
We were joined by a range of key stakeholders ranging from European Parliament representatives, UK Home Office, international NGOs, policy officers, child protection, UK social services and local authority and many others who work within this field.
Thank you to everyone who was involved in the conference and to all participants.