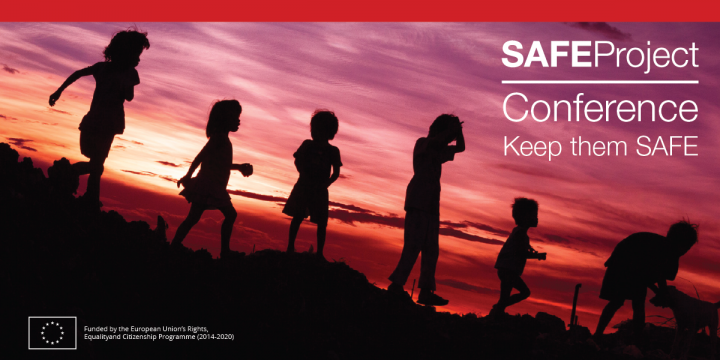 CARDET
 with the support of the 
Hope for Children
 and the 
Mediterranean Migration Network
 organizes on 
Wednesday, 6th of November ((08:30 – 13:30 ) at the Classic Hotel (El Greco hall)
a conference entititled 'Keep them SAFE: Supporting un-Accompanied children with Family-based care and Enhanced protection'. The Conference, organized in the context of the SAFE project [SEP-210407327], aims to present and discuss present realities and challenges unaccompanied minors face at a local and international level. 
The Conference will commence with a welcome speech from Ms. Despo Michaelidou, Commissioner for Children's Rights (Cyprus) and a presentation of the SAFE project and its tools and resources designed to inform and train professionals in providing support to unaccompanied minors. Subsequently, two thematic panel discussions will be held. In workings of the first panel, representatives of the Asylum Service and UNHCR Cyprus will discuss the 'Arrivals and asylum applications of unaccompanied minors: Realities and Needs' delving into the existing procedures for handling cases in Cyprus. Moreover, in the second thematic panel of the Conference, representatives from Hope for Children, the Cyprus Pedagogical Institute and the Social Welfare Services will discuss on 'The realities and challenges of integration of unaccompanied minors in Cyprus'.
The Conference, that is open to the public, is a great opportunity for individuals and professionals to receive in-depth information and submit questions and opinions they may have on the subject. Registration submissions can be made online at: 
https://bit.ly/32YM9zg
 or by phone at 22002100. The conference proceedings will be conducted in Greek with a parallel translation into English. Registrations can be made online at: 
https://bit.ly/32YM9zg
 or by phone at 22002100. The Conference will be held in Greek with simultaneous interpretation in English.
*The Conference is organized in the context of the SAFE project which is implemented by the British Red Cross, Danish Refugee Council, CARDET and KMOP in support of the European Union's Rights, Equality and Citizenship Programme (2014-2020).